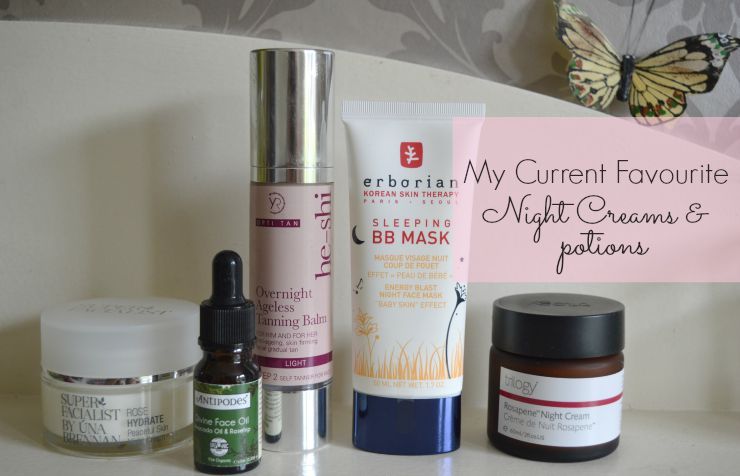 Some people have a huge arsenal of serums, day creams, oils, lotions and potions. Others just a simple wash & face cream does them just fine. Whether you sit one one side of the scale or the other, a good night cream, that suits your skin can make a world of difference. I usually stick to the rules that day creams are for protection (SPF) and antioxidants (anti-ageing) and night creams are for replenishing & restoring. 
As you relax and sleep at night, your skin is doing the opposite and goes into regenerating mode and becomes more active than in the day. Your skin is more receptive to ingredients you put on the skin so choosing a product that addresses your needs is vital.
I am one of those who has various different creams depending on how my skin looks and feels, and what it needs on a day-to-day basis. That just seems to work for me. After double-cleansing in the PM, I will 90% of the time use a night cream or oil but I dip in and out of different ones all the time and am never quite loyal to one. Here is a handful of my top picks at the moment..