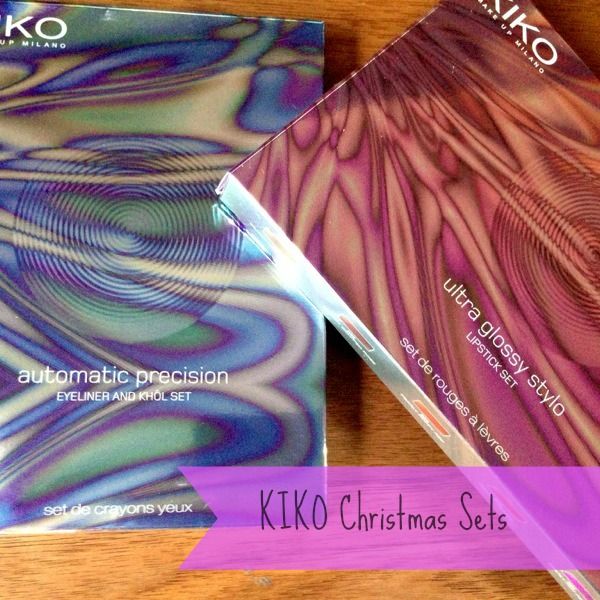 I have heard so much great feedback and cannot wait to visit the new KIKO store in London. If you read my blog on the regs then you will know that I have reviewed and featured quite a lot of KIKO on here. I think it is a really great brand that has been welcomed into the makeup world with it's high quality products at not so high prices. When I say this, it's not Boots / Superdrug style, it sits nicely a step above this and a bit below the 'high –end' Lancomes, Diors, MAC etc.
I won't keep on harping on about the price but these 5 full-size lippes are just £16.90! I think that is really good, and before I saw the price, I would have put it around the £25-£30 mark. The packaging is kinda fancy too with a silver and pearlescent white finish. These colours are also all limited edition shades especially for this Christmas box set.
Automatic precision Eyeliner set
This contains 5 shades of super soft and smudgy kohl eyeliner. All the pencils have a smudger thang on the end so good for a quick smokey eye look without faffing with brushes.
The formulas of this are super soft, have a good pigment AND they stay on for absolutely ages: fade & smudgeproof. After taking the photos of these, I travelled to the airport to go/come home to Jersey, and they were still firmly on my hand the NEXT morning! Price is £19.90.
Have you tried KIKO yet? Type it into the search bar if you want to see further reviews of their products. Or maybe you have visited the new store in London? This was definitely be a destination for beauty shopping this Christmas and I'm really looking forward to popping in as soon as I am back.